Jarrod Walker and Cory Walker tearin' it up at Gruhn Guitars! Jarrod is playing his new Wienman mandolin.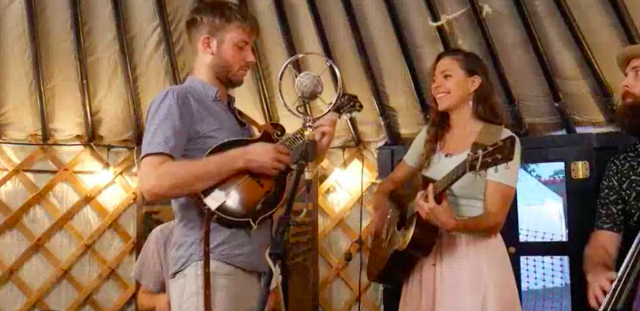 Joshua Rilko playing his Wienman mandolin with Lindsay Lou for the Yurt Sessions at Grey Fox Festival. Click here to view the video! Their set begins at the 35:00 mark.
Jarrod Walker playing his Wienman mandolin with Billy Strings on eTown!
We really enjoyed meeting Otto Allard and brother Max this summer. It was great fun to have them visit our shop and treat us to a few mandolin and banjo duets. Otto purchased the first mandolin we built. We really enjoyed Otto's unique touch and sense for improvisation and look forward to hearing a lot from him in the future!